TIRED OF TIRE KICKERS?
Check Out Real Lead Examples
Need Flat Work Leads? Your Inbox Can Look Like This.
63 Leads in May totaling over 60,000+ sq ft in concrete flooring opportunities. Leads ranged from 120 sq ft patio staining to polishing 30,000 sq ft apartment complex.
Concrete Flooring Leads? We Have You Covered.
44 leads in May totaling over 60,000+ sq ft in concrete flooring opportunities. Leads ranged from 120sft epoxy coatings to polishing 30,000 sq ft apartment complex.
Need Epoxy Leads? I Think You'll Need Another Crew.
63 Leads in May totaling over 60,000+ sq ft in concrete flooring opportunities. Leads ranged from 120 sq ft epoxy coatings to polishing 30,000 sq ft apartment complex.
No Long-Term Contracts
We know how irritating it is when companies make you jump through a series of hoops to cancel or get a refund. We're happy to say that 95% of our customers work with us for the long haul, even though we don't create long-term contracts and make cancellation easy as 1, 2, 3.
No More Sharing Leads
We only work with one company in each market. We will not partner with your competition, period. Only one company can dominate, and we're not in the business of sharing.
No More Tire Kickers
All of our leads are from people seeking out your services online. They've seen your work, your reviews, your photos, and are calling because they want to get pricing from YOU. Not just any contractor. We have clients with up 74% close rates!
Get a predictable lead flow to scale your business quickly at a price built on profitability. Better, faster, and more affordable than in-house marketing.
HOW IT WORKS
4 Steps to Catapult Your Sales and Success
Step 1: Build A Badass Brand
Targeting ideal jobs with the best profits, we develop a strong online brand guaranteed to make your phone ring..
Step 2: Aggressive Campaigns
We quickly establish authority in your community using your quality work, photos, and customers to stand out from your competition.
Step 3: Automation and Systems
Estimates, follow-ups, and payments can all be automated to save you time and increase revenue.
Step 4: Dominate and Scale
Once your sales process has been optimized, your calendar will begin to book out months in advance. Hire and scale!
REAL TESTIMONIALS
See What Our Clients Are Saying
From unsure to $36,000+ increase in revenues in the first 8 weeks.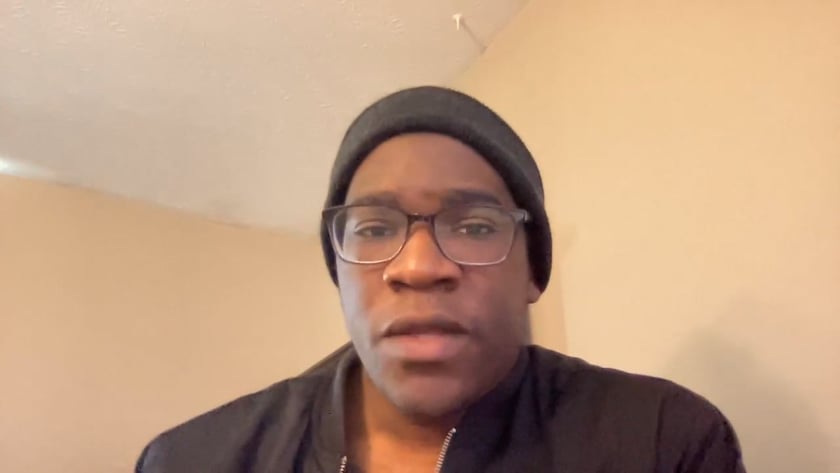 When we met Daniel, it was clear that he had the knowledge and experience to close deals if he was given the right opportunities. He had been burned by Home Advisor and Angie's List, so they were hesitant at first. Daniel needed a reliable source of jobs to keep his crew busy before things would fall apart.
Daniel closed an additional $36,000 in new jobs by his second month working with us.
His calendar is scheduled weeks out in advance, and his company is hiring a third crew to keep up with demand! Daniel has new processes in place to close deals and grow, and the peace of mind that as he continues to scale he can keep his guys busy.
Results
$36,000+ in additional revenue in the first 8 weeks.
From $0 and struggling to $350,000/year.
When Robert and his co-founder started their concrete polishing business, they quickly realized that finding new customers would be the hardest part of growing their company.
Their years of flooring experience couldn't provide the connections or knowledge of how to take two guys with expensive equipment to a profitable business that could provide them with the life they wanted.
Robert went from $0 to over $350,000/year in revenue, and he is still growing.
His team has hired a full-time estimator and a full-time polisher, allowing Robert to start taking a little time away from the business. With a calendar booked 3 months out, Robert no longer has to worry about where his next dollar is coming from.
Services
Concrete Flooring & Decorative Concrete
From getting by to record sales in 90 days.
When we met Adriano, his company was becoming established. They had a reliable crew and were profitable, but he had gaps in his schedule and wanted to really push for big success.
Adriano was often working 16 hours a day managing crews, paperwork, and estimates. He was willing to work his ass off, but needed an extra edge over the competition and get real momentum rolling.
Adriano now has 3 crews, full-time estimators, and an office assistant.
His income has increased, but more importantly he has the money to hire great people that free up his time to enjoy life. He no longer has to visit every single job or speak to every customer. He's building a company that can operate without him.
Services
Flatwork - Mostly Residential
Results
Record month in sales within 90 days.
Wake Up to More Calls and Booked Estimates🔥🔥🔥
What would life be like if your phone rang all day long? Our systems are built to line your pockets. Guaranteed.
ARE YOU MAKING THESE MISTAKES?
MOST CONTRACTORS DON'T USE THESE TECHNIQUES
After working with over one hundred contractors, estimators, and sales coaches, we've we've found 5 common mistakes that are absolutely killing sales.
Rarely do we meet a business owner or funnel that isn't making at least 2-3 of these mistakes, which leads to lost deals and less money.
WE'RE TECHY SO YOU DON'T HAVE TO BE
Solutions That Drive Sales
Let's face it, technology is changing rapidly and it is nearly impossible to keep up.
And you may be wondering how that impacts you...
We leverage technology to give our partners a competitive advantage. From stunning proposal templates to automated messaging sequences, we use modern technology to increase your sales and simplify your life.
Rest assured knowing you have a company working for you that spends all day wondering how we can make your life easier.